Business Card Magnetic Calendar
Keep an inventory on hand for the entire sales force to use. Everyone uses
a calendar. Attach your business card to this magnetic business card calendar
and leave a lasting impression with your customer. Your name and contact information
will be easily accessible for quick reference. Buy for your whole office and share.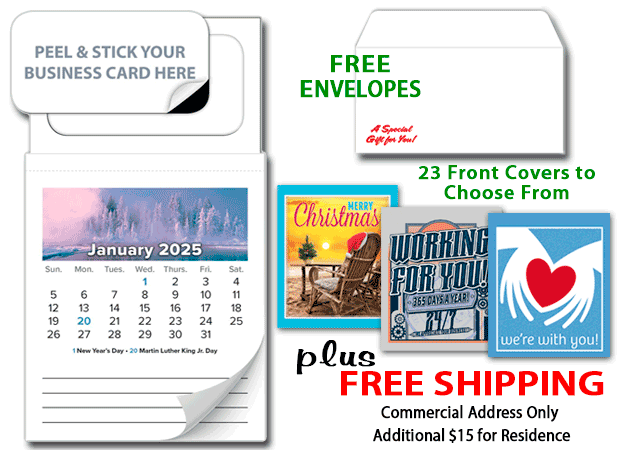 MultiPurpose Calendar


Magnetic Notepad Calendars, Calendar




Real Estate Calendar


Magnetic Notepad Calendars, Calendar




Recipe Calendar


Recipe Magnet Notepad Calendars, Calendar